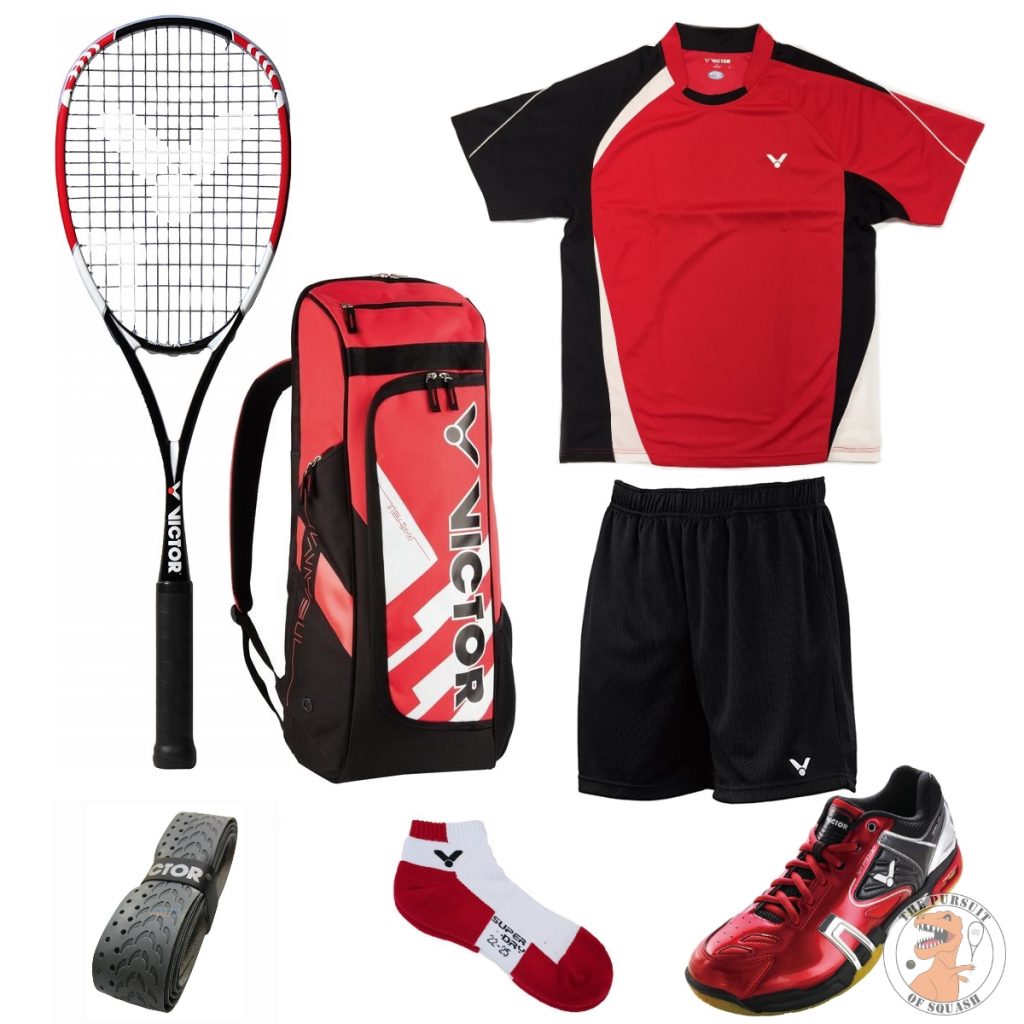 Inspiration
Little known fact, both of my parents are born and raised Trinidadians! Combining my favourite sport with my heritage seems like a fun endeavour. The Trinidadian flag is comprised of three colours: white, red, and black.
Gear
Racket – Victor Quavor Tour

I have been playing with this racket for almost a year now! Balanced at 347mm, it allows you to play any style of squash you want simply by adjusting your grip. I have no trouble hitting hard, deep shots to keep the rally going, or moving my grip up to play deceptive shots at the front. It comes in on the scale at 135 g and is pre-strung with Ashaway Super Nick XL Pro 1.25mm. 100% recommend giving this racket a try if you consider yourself a jack of all trades on court.
Grip – Victor Fishbone Grip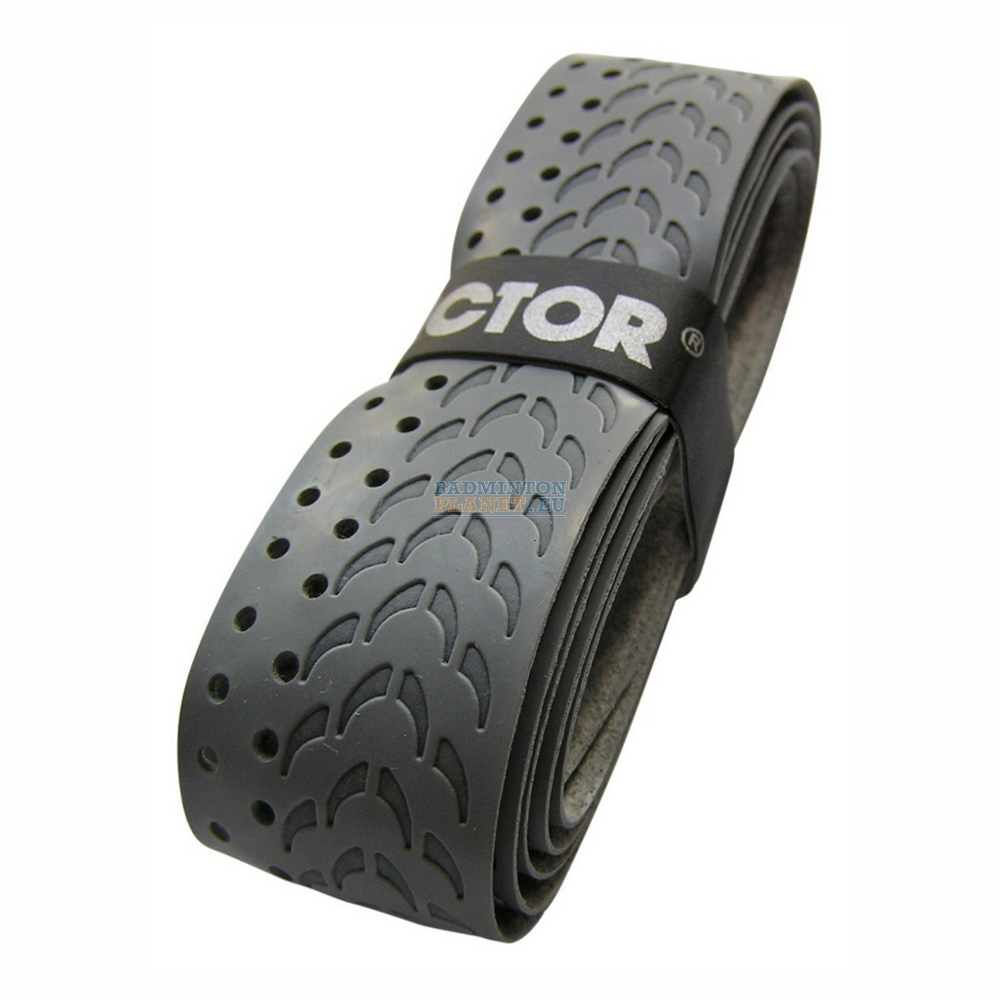 Shirt – Victor S-0012D Polo Shirt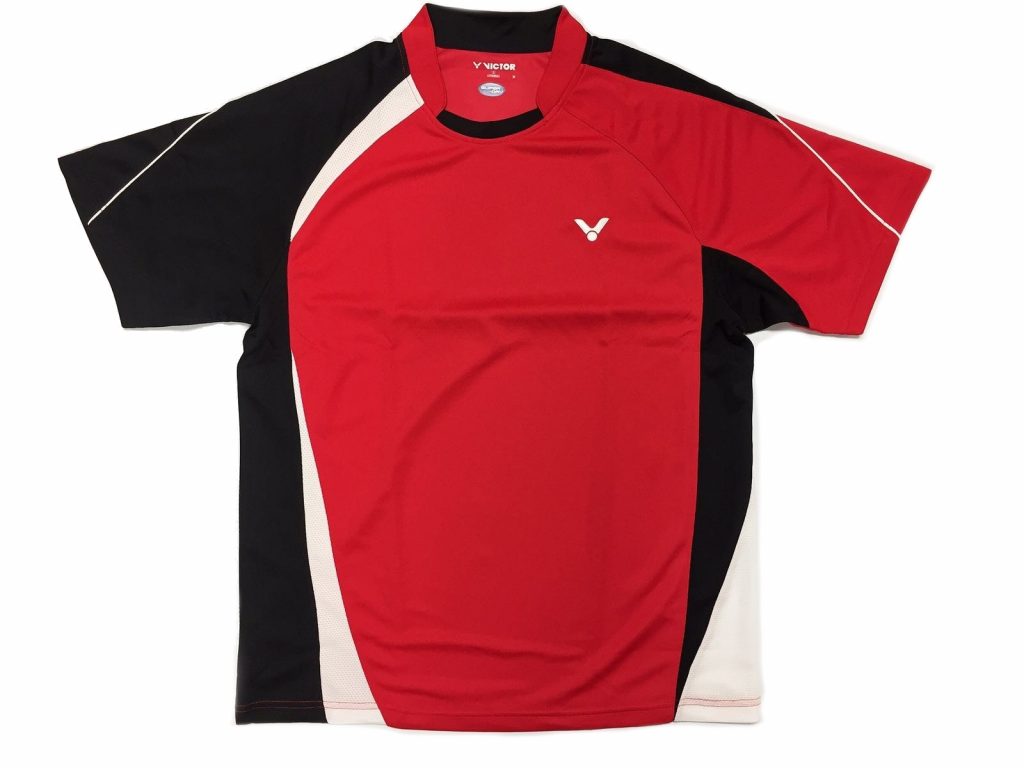 🛒 🇨🇦 🇺🇸
Shorts – Victor R-3096 C Shorts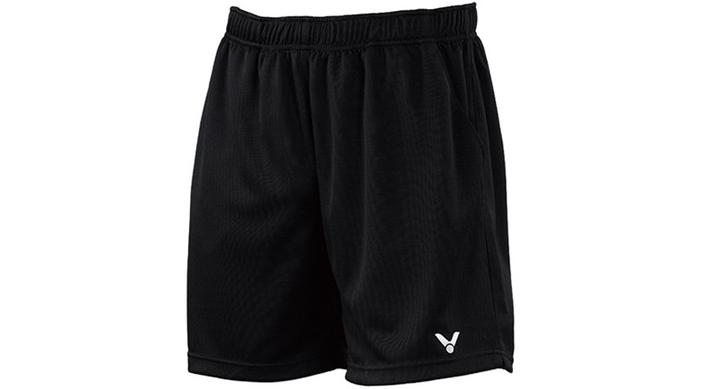 🛒 🇨🇦 🇺🇸
Socks – Victor Sport Socks SK215D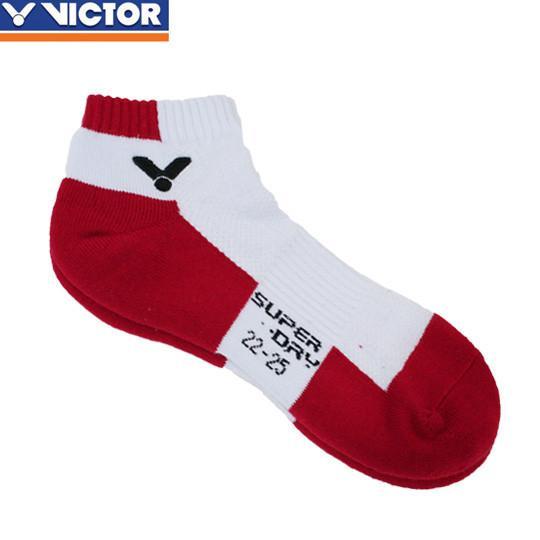 🛒 🇨🇦 🇺🇸
Shoes – Victor SH P9100 D Squash Shoes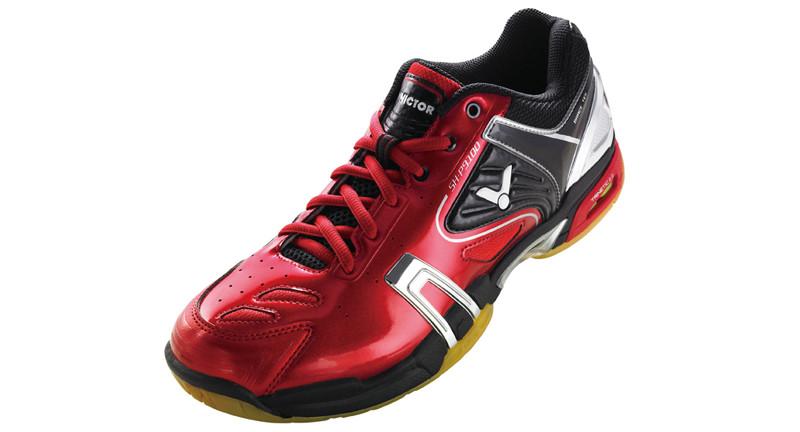 Miguel Rodríguez played in these for a while. That tells you something.
🛒 🇨🇦 🇺🇸
Bag – Victor BR6810 DC Backpack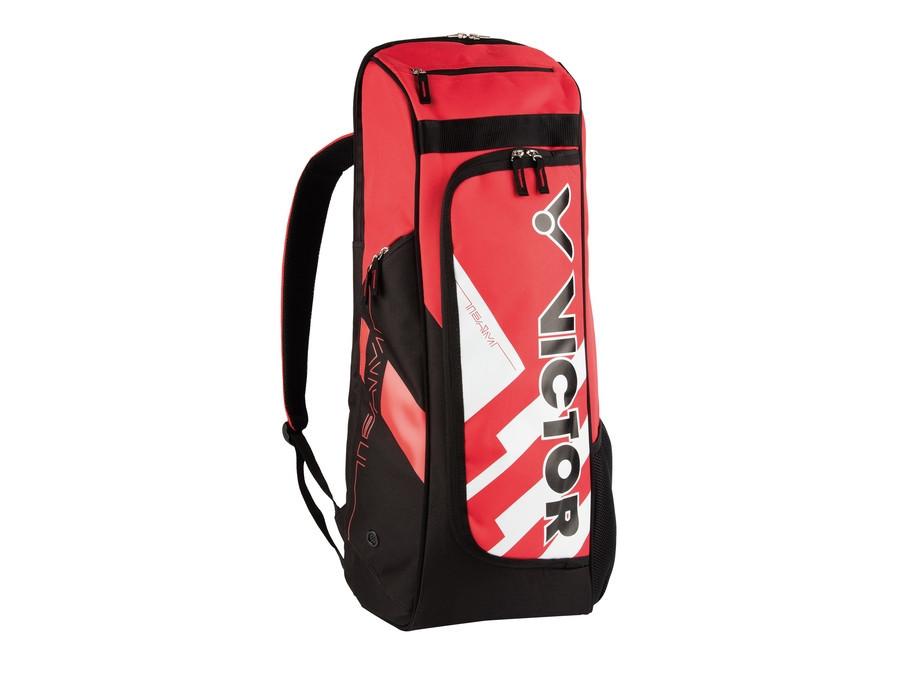 🛒 🇨🇦 🇺🇸
Enjoyed this post? Share it!