These are, in my opinion, some of the best looking squash shoes on the market. Although this list is purely aesthetic, most of these shoes also perform exceptionally well on the court.
Honourable Mention – Adidas Counterblast Exadic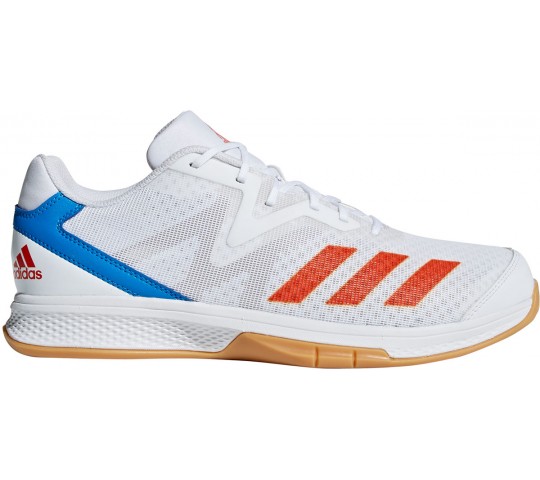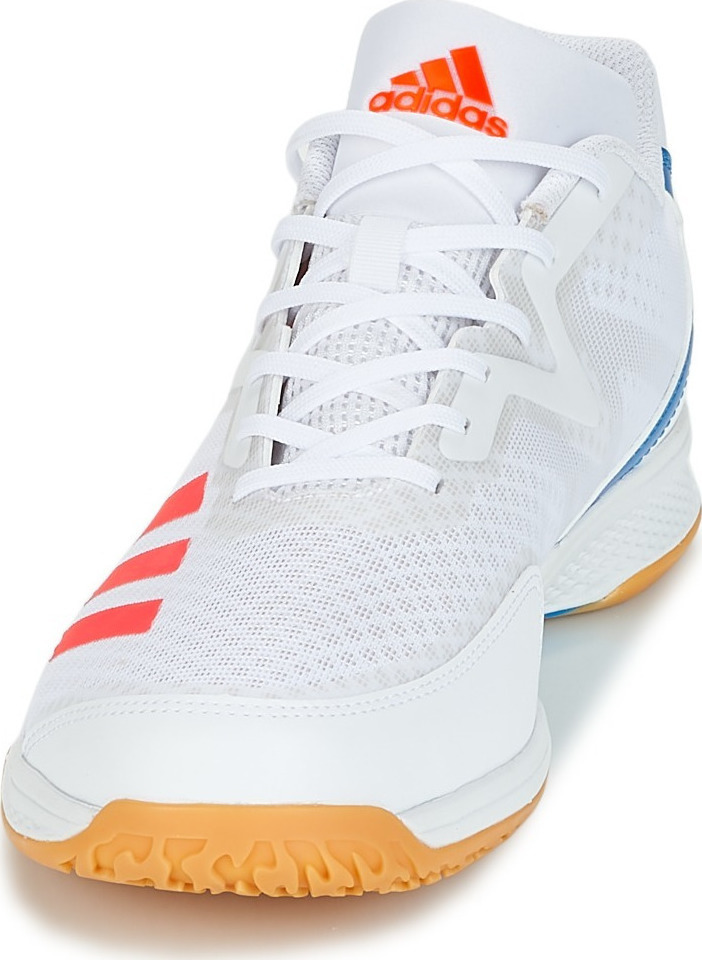 If someone asked me what a classic court shoe looked like, this is the pair of kicks I would send their way. Adidas has been around for nearly 70 years and over that time has helped redefine the sneaker. I am skeptical how these handball shoes would perform on a squash or badminton court but visually these shoes are top notch.
5. Adidas Counterblast Q21092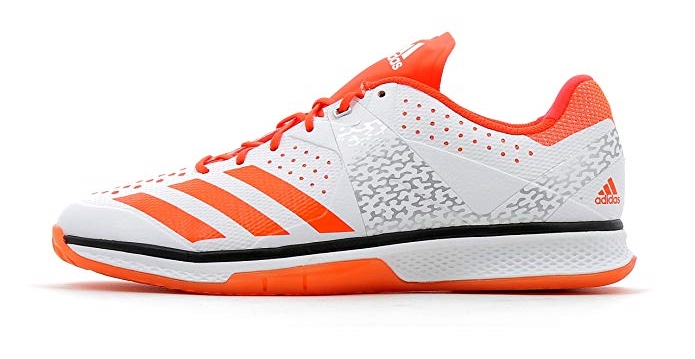 Yet another handball court shoe. I find the silver-gecko like pattern and the tangerine really appealing for some reason! I don't know that I would ever use these competitively because they look a little lacking in the toe-shielding department but the design is quite nice.
4. Eye Rackets S.Line – Carbon Black
One of the newer brands on the block, Eye Rackets really knows how to design a good looking product. Their latest shoe line is no exception. If you have seen my Carbon Gold Squash Kit, you will know that I am a sucker for the carbon-fiber look. I really like the subtlety of the brand name placement. I find brands often feel the need to make their logo so prominent in their apparel that it ruins the design. These shoes take the number four spot on my list.
3. Yonex Power Cushion Aerus 3R Court Shoes (Black)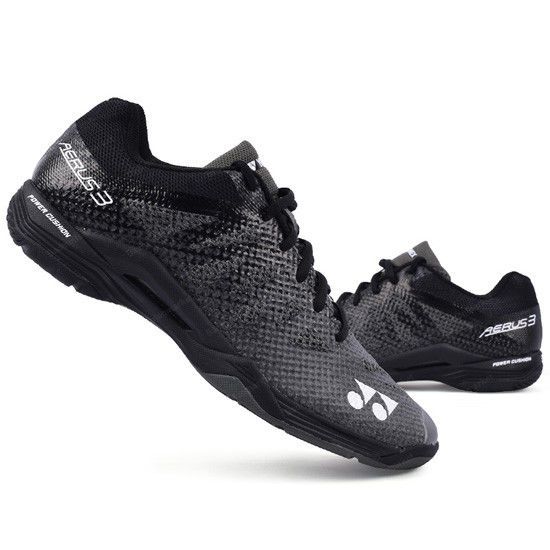 It took me a while to warm up to these but the second I watched a video of these on court I realized they look really good. One of newer top-end shoes from Yonex, I think I need to give these a try sometime soon.
🛒 🇨🇦 🇺🇸
2. Victor P9210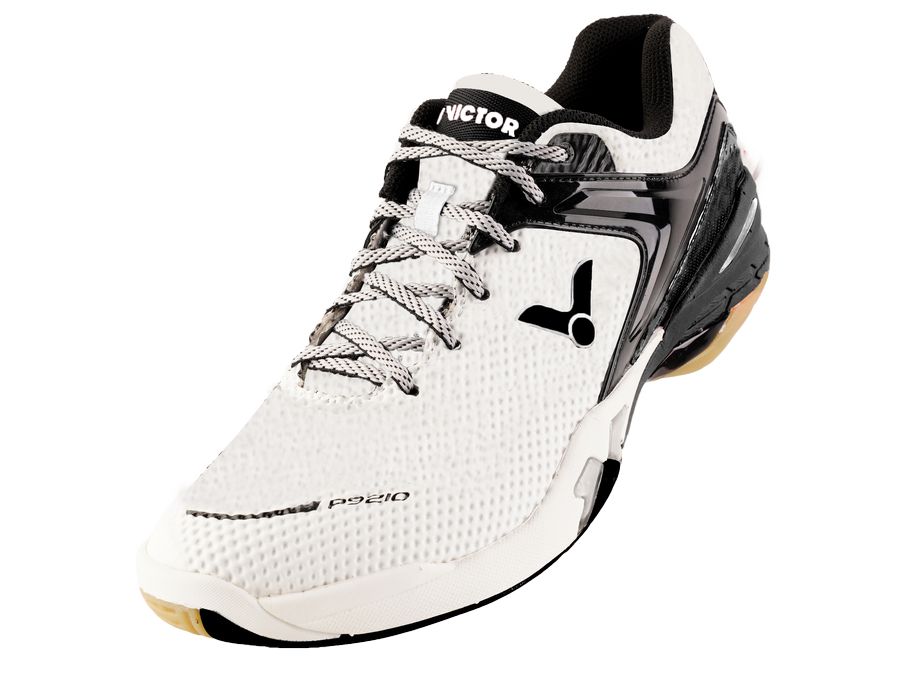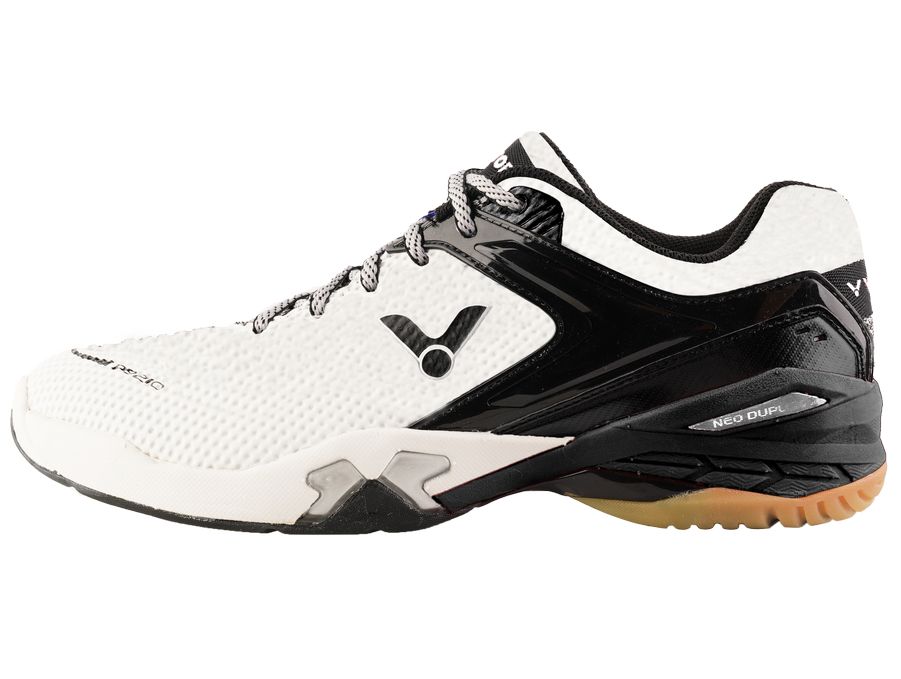 Having been sponsored by Victor for the last year, I always keep a close eye on their new product lines. Can you blame me? In the past, many of Victor's shoes featured their PU Leather technology. It was incredibly durable but sacrificed some breathability. The P9210 claims to solve this problem at no expense. Durable, stable, agile, breathable. Sounds like a dream come true. Most importantly, at least for this blog post, they nailed the design. The modern mesh upper paired with the slick black TPU shield, I believe, will make this a popular shoe for years to come. For those reasons, it has landed in the number two spot on this list.
1. Salming Hawk – White/Black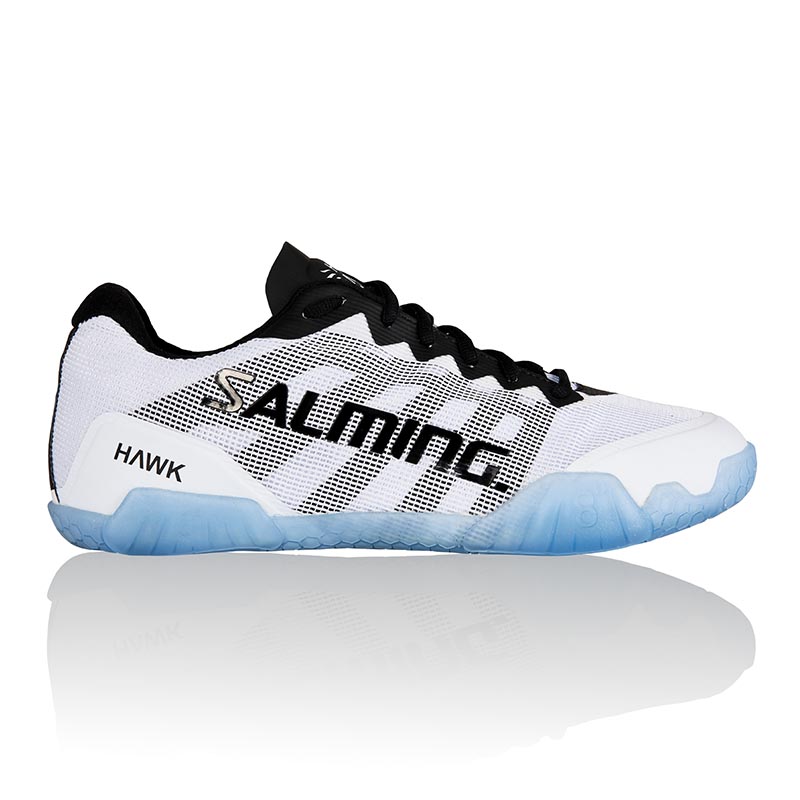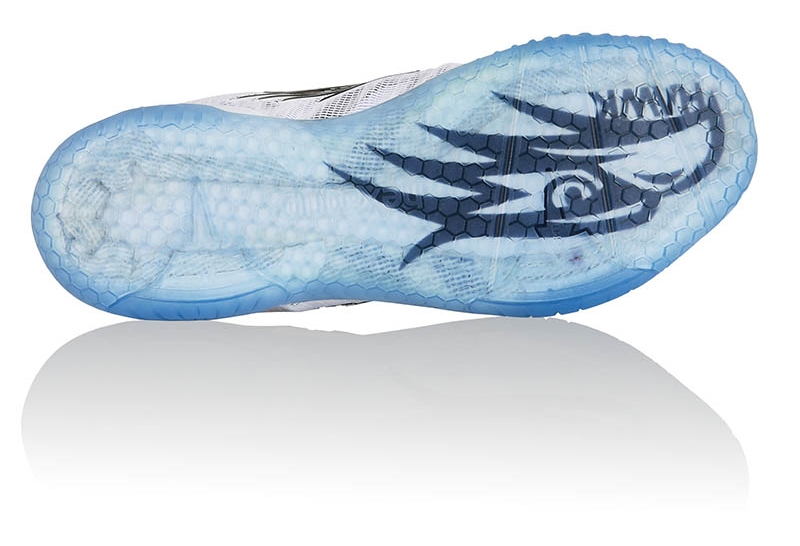 I have to give the number one spot to the new Salming Hawk. The simplistic black/white color combination paired with the translucent ice-blue sole looks incredible. Years ago, I wore the Salming Kobra. Also a great looking shoe, however, I found the lateral stability and overall durability of the shoe lacking. If these shoes perform as well as they look, Salming will have a real winner on their hands with this one.
Enjoyed this post? Share it!