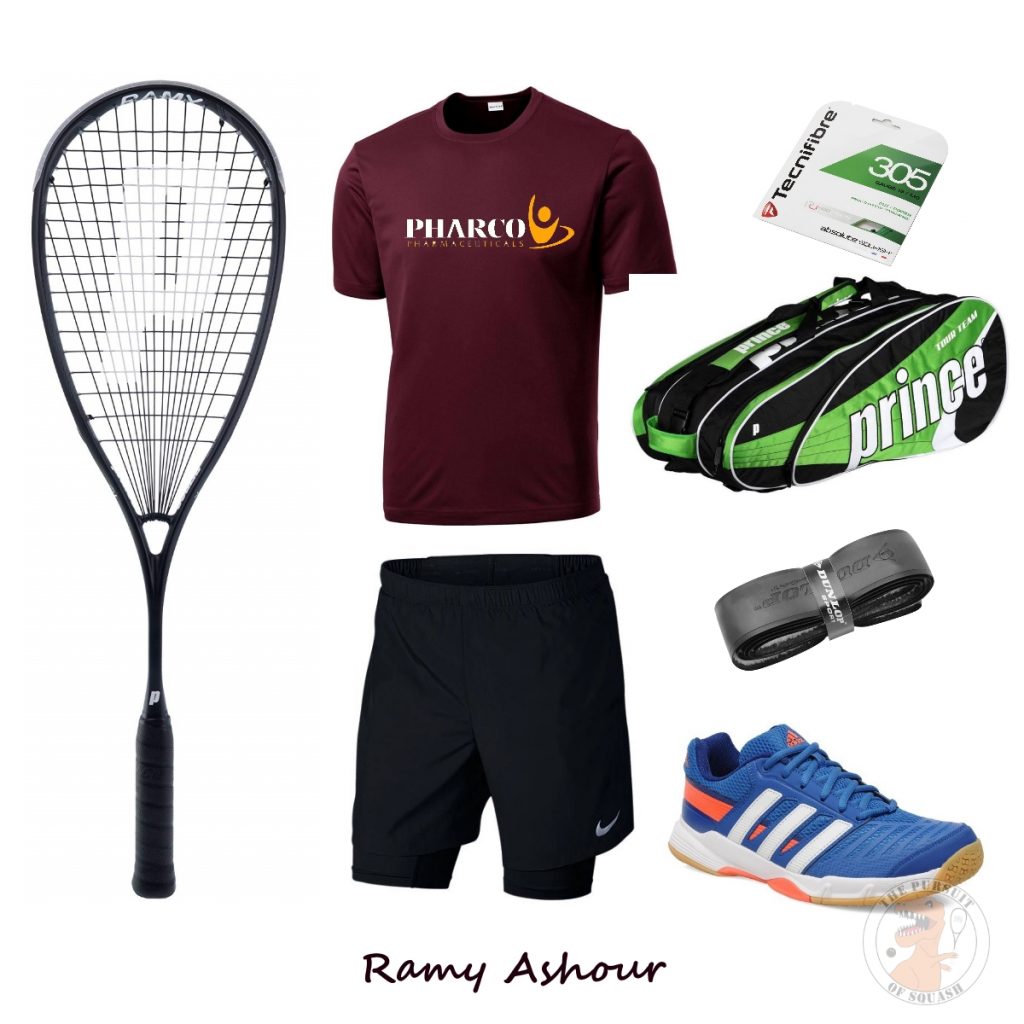 Inspiration
When I think of Ramy in 2015, soon after I started playing squash, this is the kit that comes to mind.
Gear
Racquet – Prince TeXtreme Pro Warrior 600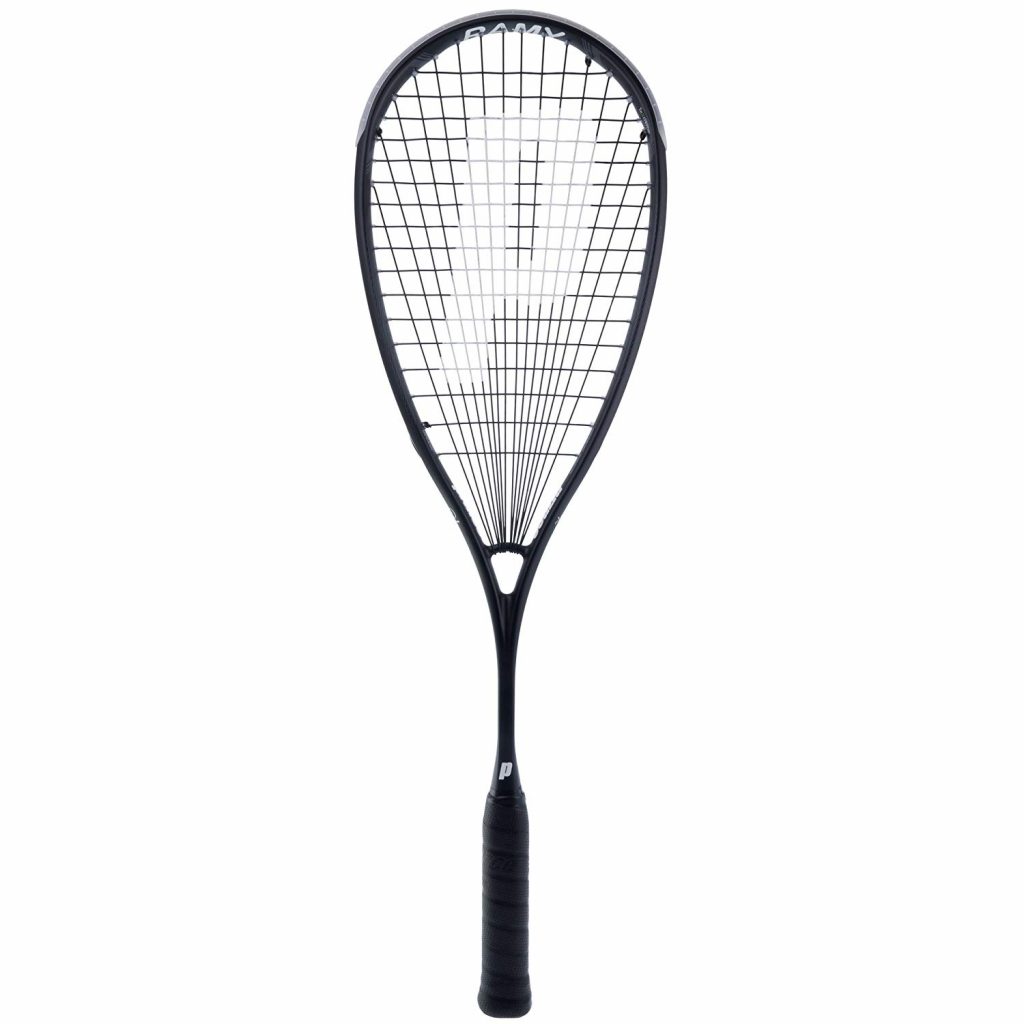 Great looking racquet. You can never go wrong with the sleek all-black look of a prince. The durability of prince rackets is a hot topic.
Strings – Tecnifibre 305 SPL Squash String Reel 1.10 – Green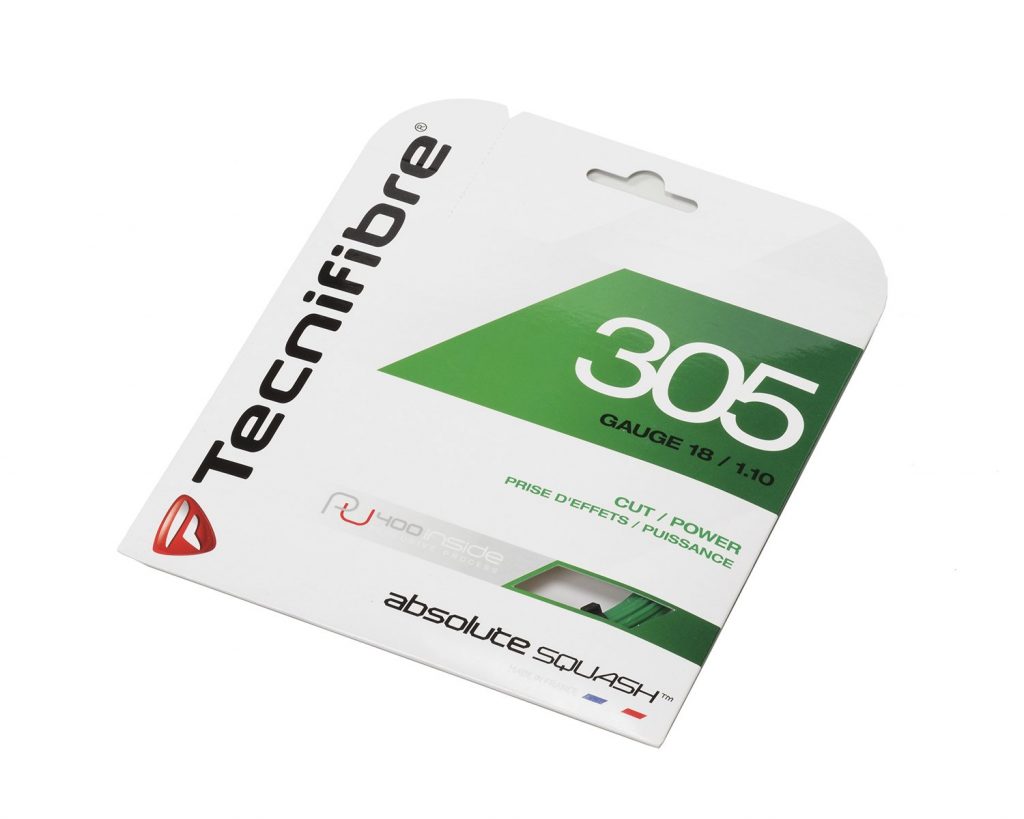 A few years ago, this was all the rage. It seemed like everyone on tour was sporting their green Tecnifibre strings.
Grip – Dunlop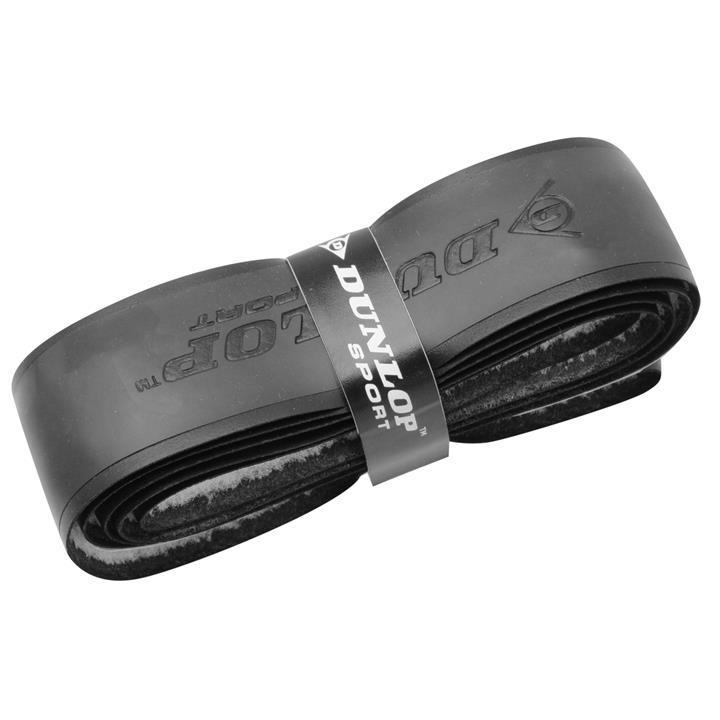 Apparently he was using Dunlop grips for a while but no confirmation on exactly which type.
Shirt – Sport-Tek PosiCharge Competitor Tee ST350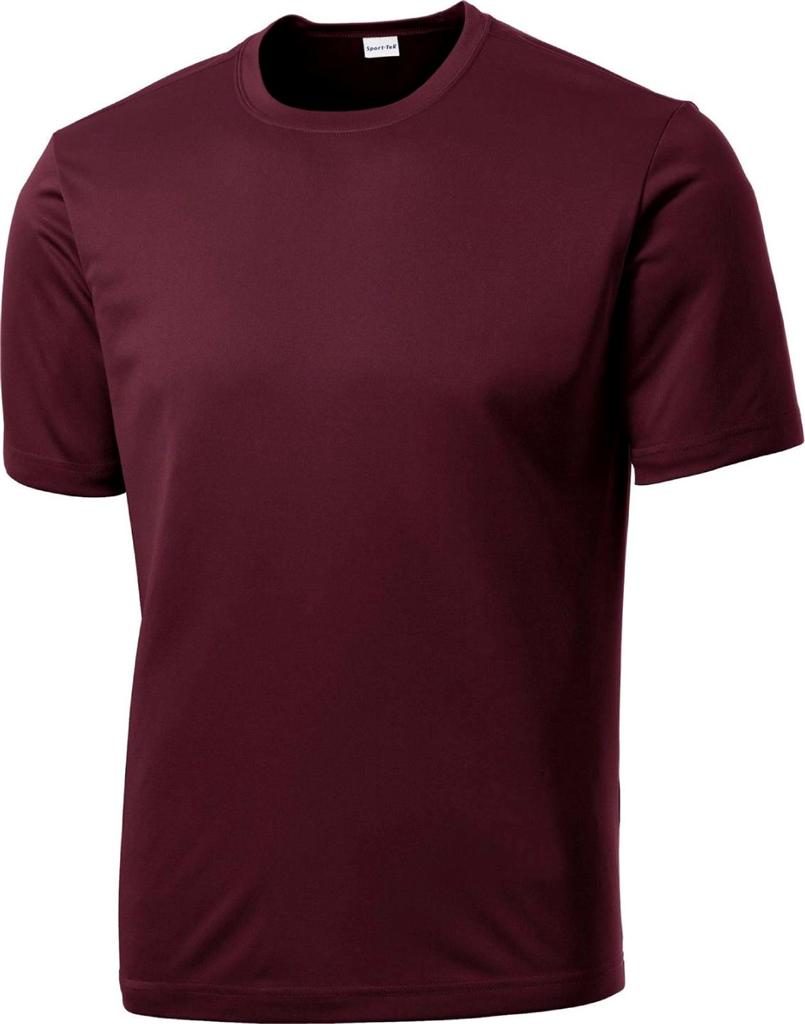 I had a really hard time trying to find the exact model of the shirt Ramy used to wear but on paper this looks pretty close. Just need to get a few sponsorship labels after winning some PSA titles and you will be good to go.
Shorts – Nike Men's Challenger 2-In-1 7″ Running Shorts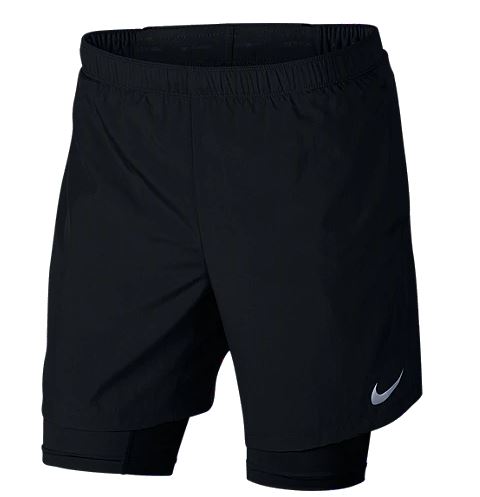 Shoes – Adidas Court Stabil 10.1 Blue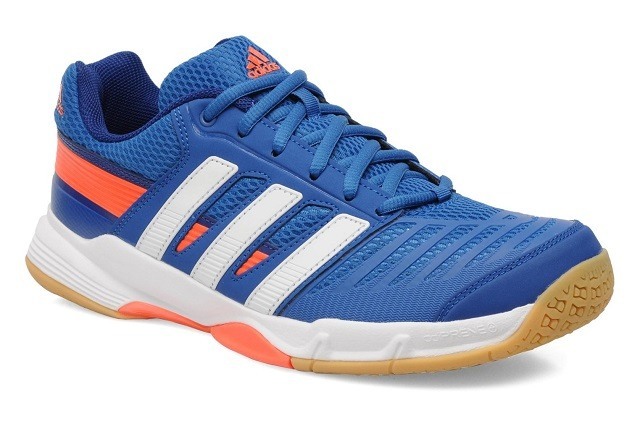 Bag – Prince Tour Team 12 Pack Tour Bag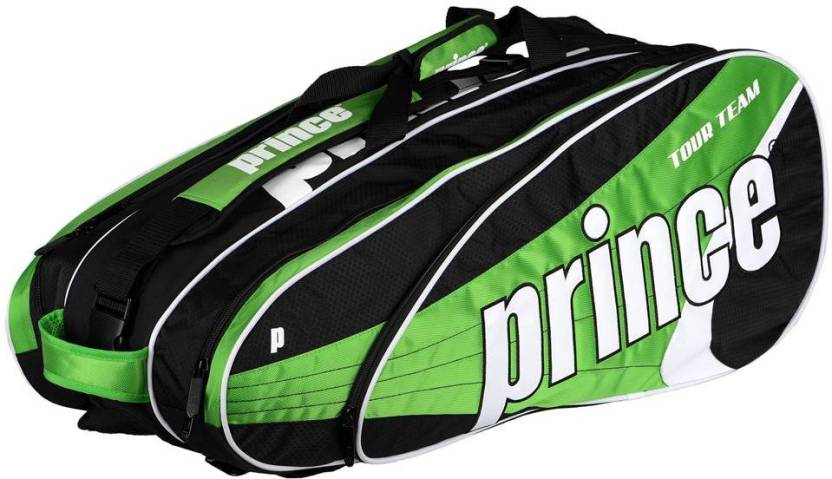 Enjoyed this post? Share it!