🛒 🇨🇦 🇺🇸
It's been three weeks now since I started wearing the new Victor A362-CS court shoe. One of the newer midrange shoes on the market, it was their unique look caught my eye. I would like to thank yumo.ca for providing this pair to test out! Here are my thoughts on how they performed.
Weight
When I first put these on, I noticed that they were a bit lighter than what I was accustomed to. After looking up their weight and found they come in around 280 grams, this made sense. Darting around the court, they feel quite agile. If you like to feel light on your feet, these might be right up your alley.
Grip
The grip felt pretty standard. In my sessions, I didn't have any issues slipping on court. They were a bit squeaky but that could have just been the new rubber wearing in.
Stability
This was one thing that could be improved. Especially when compared to my P9300 court shoes, the lateral stability wasn't up to my expectations. For a sport like squash or badminton where there is a great deal of lateral movement, I would recommend going with a more premium shoe if this is a concern for you.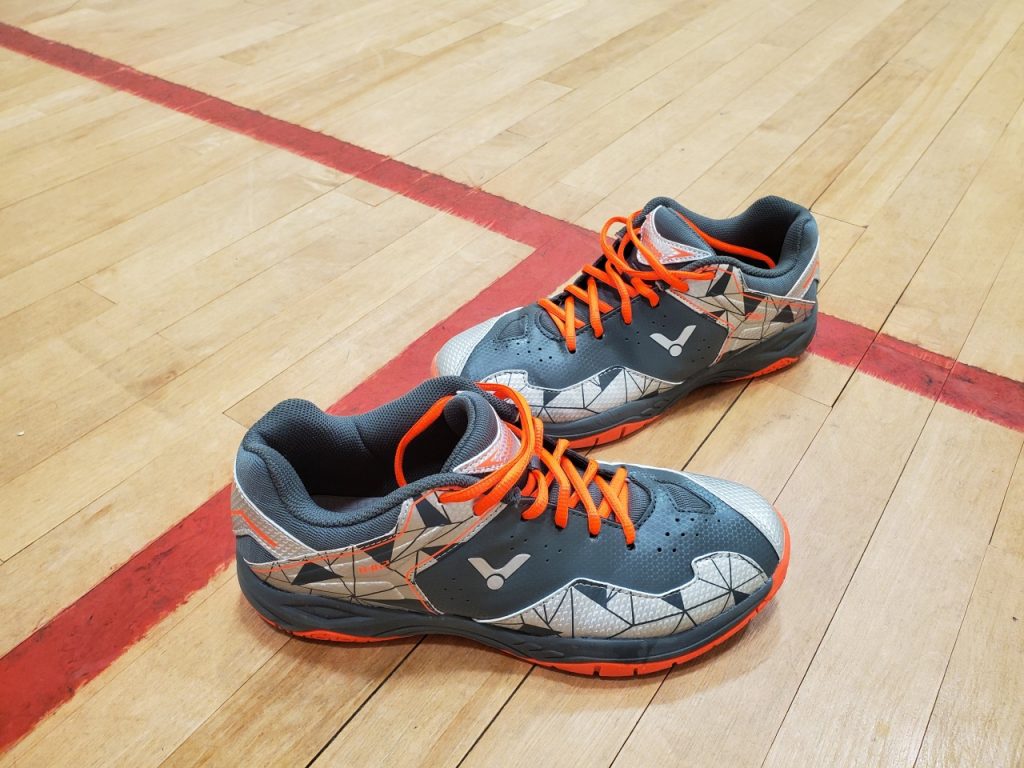 Cushioning & Comfort
The cushioning in these shoes was the other aspect that didn't work for me. The courts I play on are quite hard and unforgiving so when I had a hard impact, I could really feel it. This wouldn't be much of a concern for a proper gymnasium floor, well-built squash courts, or lower impact sports. These have good support, but in my case, I need excellent support so I don't wear out my knees sooner than later. Some good quality insoles could be a good solution.
Overall, these are a very comfortable shoe for regular wear. My feet felt very snug and held in place perfectly. I noticed they did start to get a little warm but nothing I was too concerned about at any point. The quality of the materials used felt similar to some of the higher end Victor shoes that I have worn.
Look
Although subjective, I love the design. The silver & white polygon mesh with the orange highlights really make these stand out.
Overall
The Victor A362s are a good shoe for lower impact sports, especially at the price point. With quality materials, a great look, the only tweaks I would make are some extra shock absorption and a bit more stability.
Check them out at https://yumo.ca/collections/squash-shoes/products/victor-a362-cs-court-shoes?aff=3
🛒 🇨🇦 🇺🇸

Enjoyed this post? Share it!