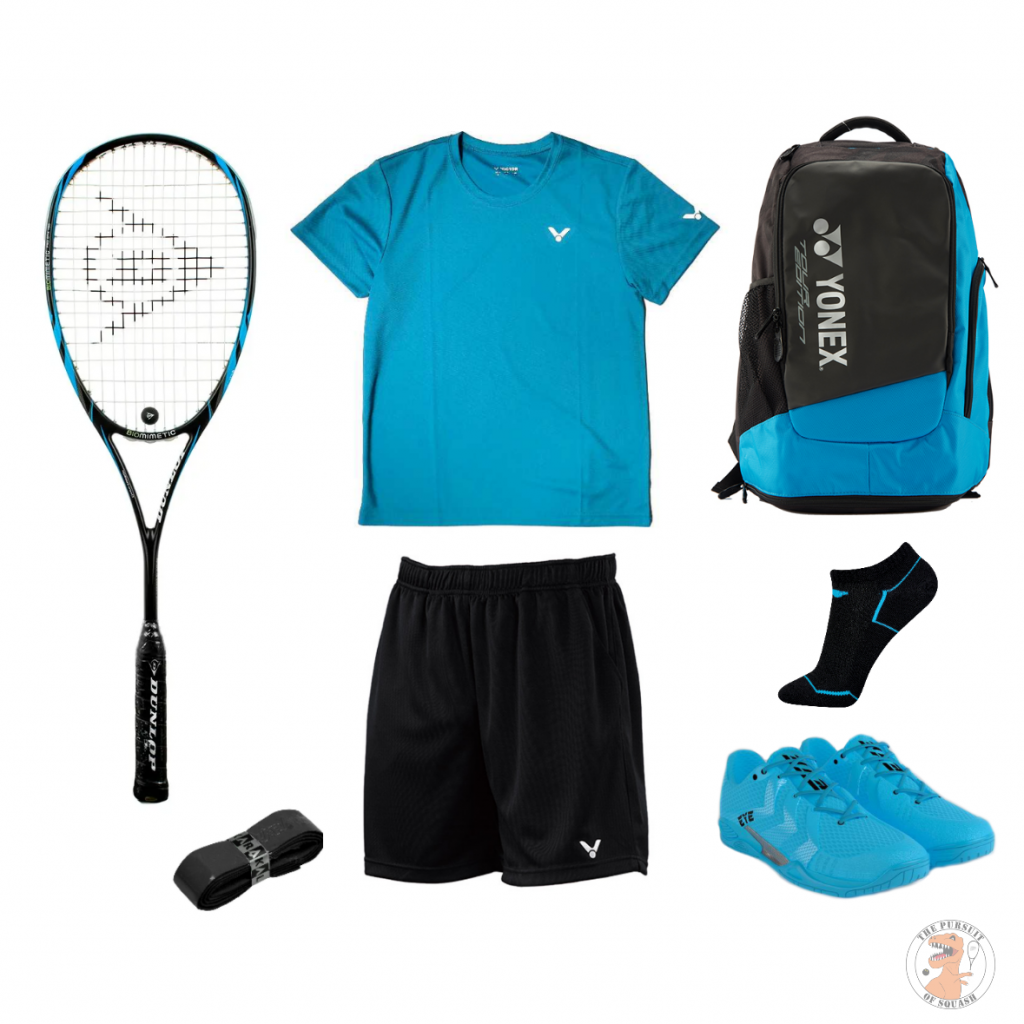 Inspiration
The inspiration for this kit comes from one of my favorite movies Tron!
Equipment
Racquet – Dunlop Biomimetic Pro GT-X 130

The Dunlop Biomimetic Pro GT-X 130 was actually the first racquet I bought when I started playing squash. I had the older model to this one but the design looks very similar. At the time, I bought it because it was on sale and looked awesome. It's head light coming in around 130 grams. A great racquet for players who already have their swing technique mastered. You may want to swap out the stock strings if you manage to find one of these.
Grip – Karakal PU Super Grip Black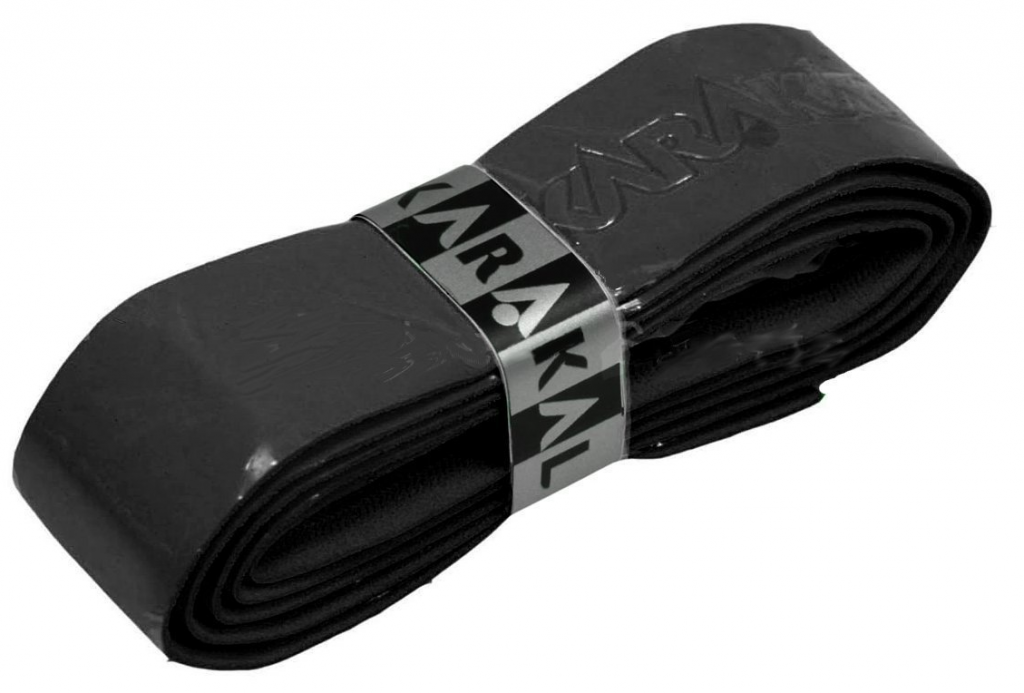 These grips are a little thicker than your usual over-grip but they are some of the best.
Shirt – Victor AT-7004M Plain Dri Fit T-Shirt (Blue)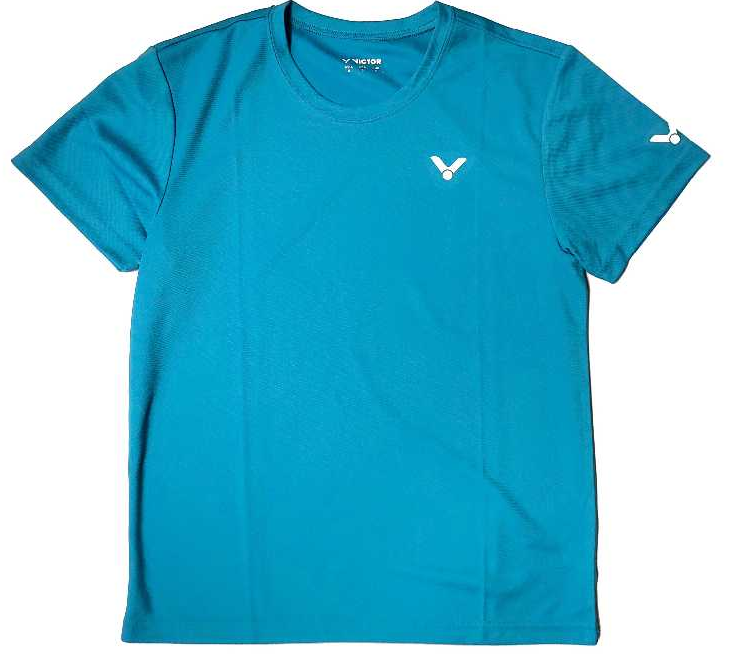 I have been wearing these shirts for over a year now. They still look great. Make sure you use a more delicate rinse cycle (perm-press) otherwise the lettering within the neck of the shirt may flake off eventually.
Shorts – Victor R-3096 C Unisex Shorts (Black)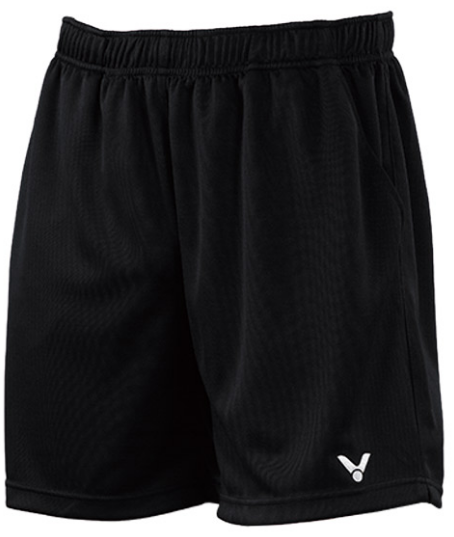 Really comfortable high quality polyester shorts. I also have been wearing these for over a year now and still love them. Make sure you double check the sizing chart before ordering!
🛒 🇨🇦 🇺🇸
Shoes – Eye Rackets S Line Electric Blue Squash Shoes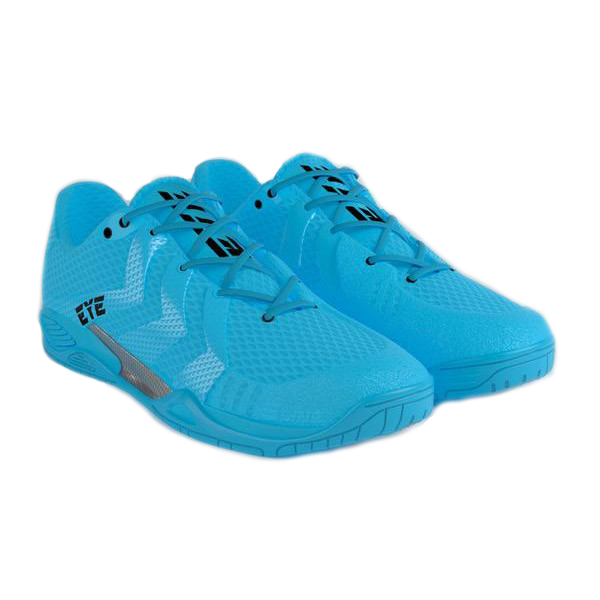 I can't comment on the performance of these shoes as of yet but I really dig the electric blue. They fit perfectly with this theme.
Socks – Li-Ning AWSN233-1 Badminton socks (Black)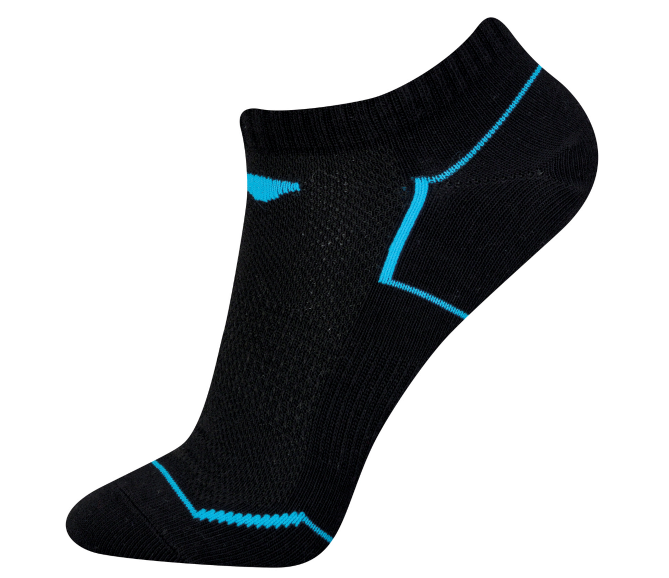 Bag – Yonex BAG9812EX Pro Backpack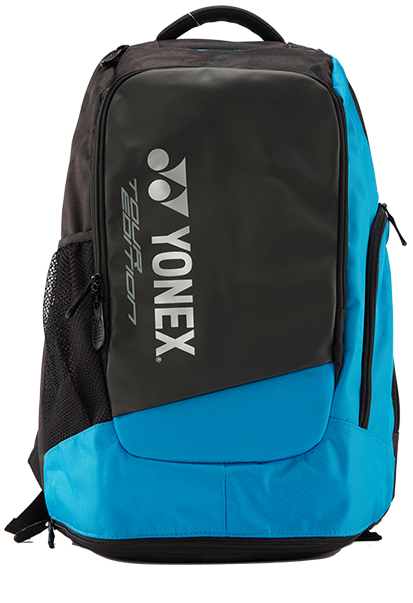 🛒 🇨🇦 🇺🇸
Racquet Alternatives
These racquets carry the same color scheme and are also supposed to be very high performing. I will add more information over time.
Dunlop Precision Pro 130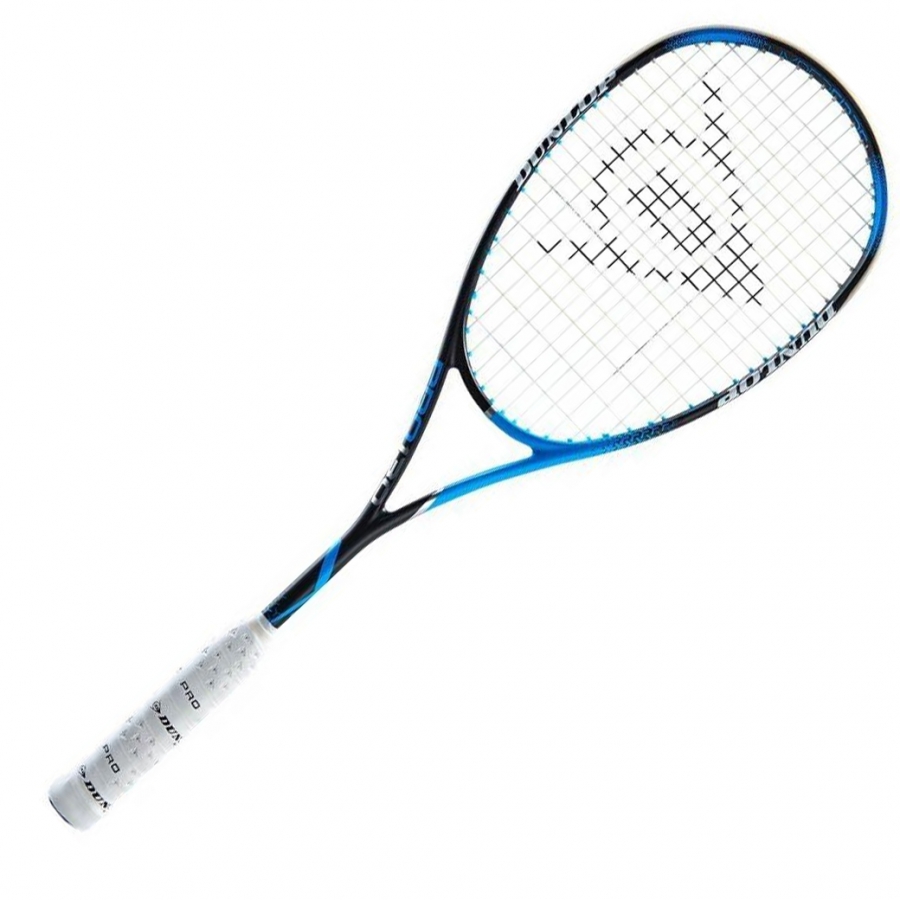 This is the modern day successor to the Dunlop Biomimetic Pro GT-X 130 Classic so if you can't get your hands on the older model this is the one to go with.
Wilson Ultra Countervail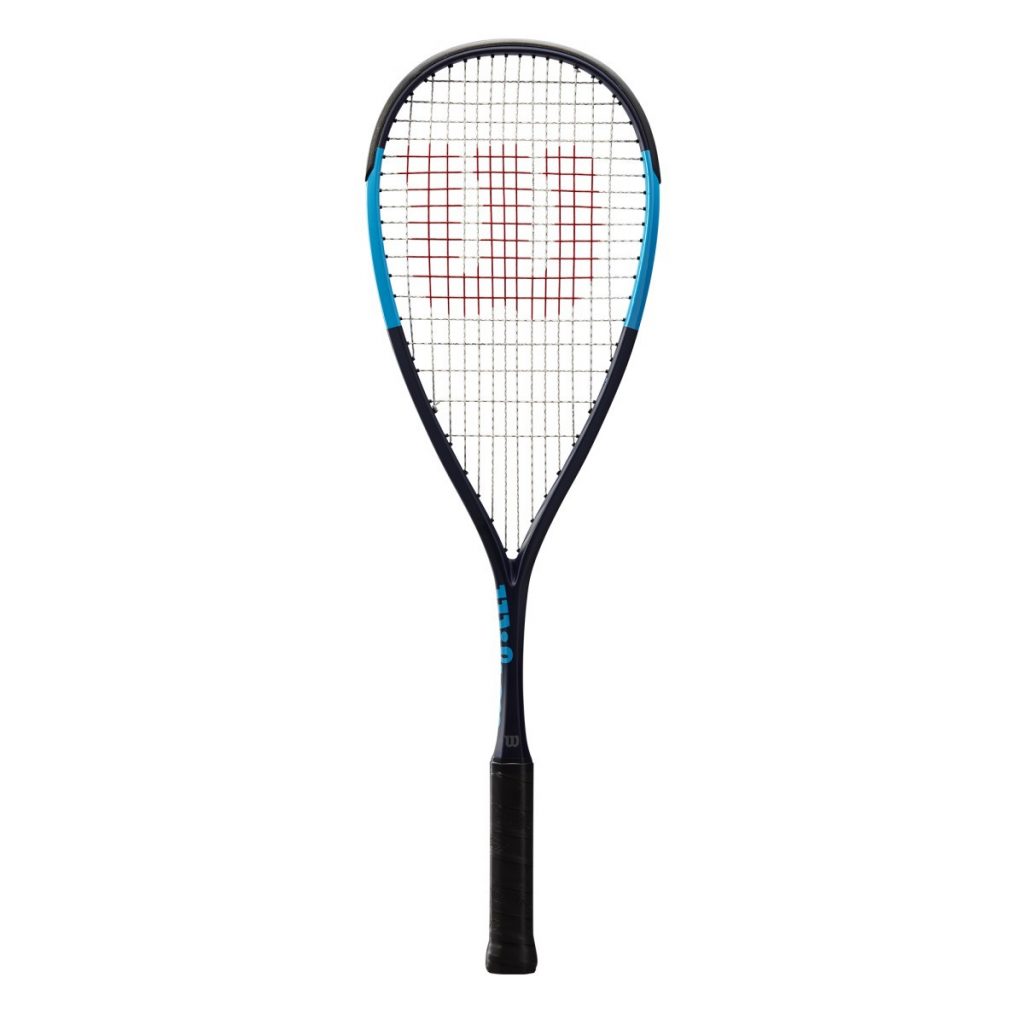 This racquet claims to have some unreal power behind it. Looks like it could be a contender for the hardest shot challenge.

Harrow Custom Vapor, Misfit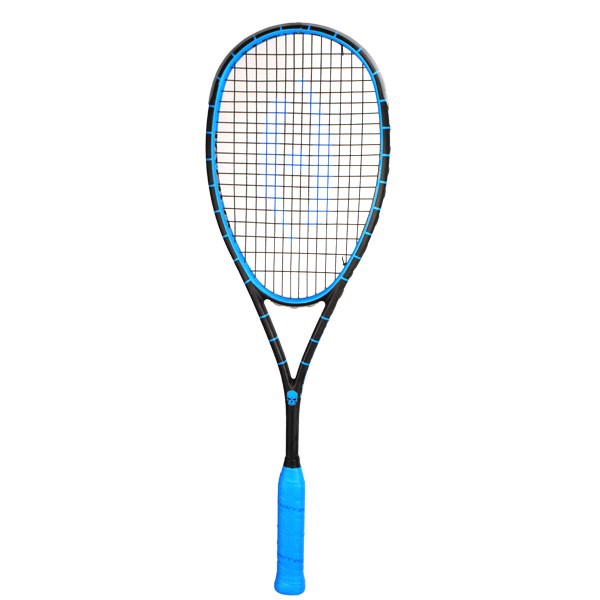 Head Graphene Touch Speed 120 Slimbody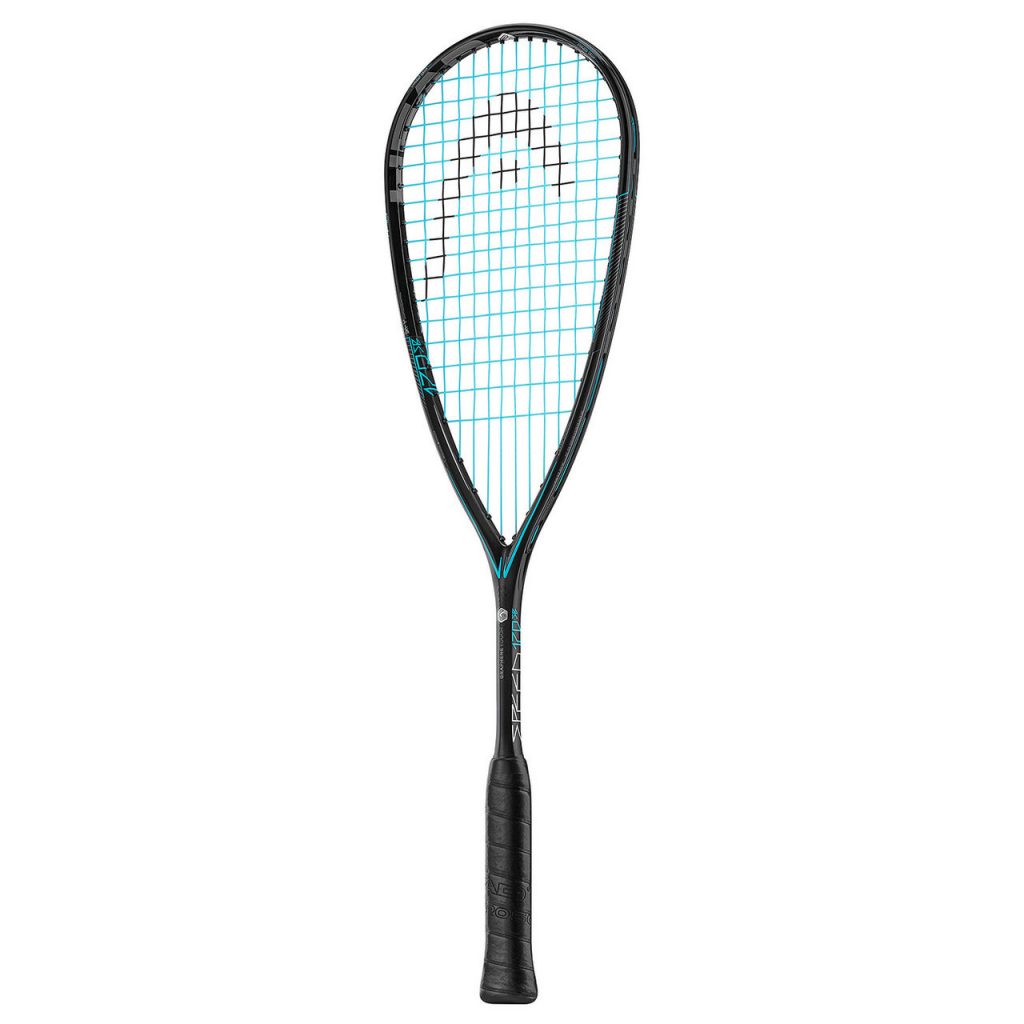 I love the look of this racquet. I might have even swapped this out in the main kit if I had known about it at the time!
Enjoyed this post? Share it!